Socks are the most requested clothing item in shelters. For every pair of Bonfolk socks sold, Bonfolk Giving Good donates a pair to those in need.
Bonfolk Giving Good has established partnerships with over 130 organizations, big & small, throughout the USA. Through these collaborations, our partners distribute our donated socks within their communities, spanning from bustling cities to quaint small towns.
Bonfolk Giving Good has made a remarkable impact, donating over 700,000 pairs of socks to those in need. This number grows yearly with the support of our customers and donors.
OUR IMPACT
Our sock donations extend beyond just individuals – they also resonate through the communities we serve. We partner with various organizations, including shelters, youth programs, disaster relief efforts, and those focused on helping adults transition back into society after hardships. We foster a sense of unity and collaboration through these connections. This allows us to create a network of support that helps us to address broader challenges and make lasting change.
HOW WE DO IT
Once we've identified the requirements, we swing into action. With the support of our partners and donors, we package and ship directly from our warehouse in New Orleans. The joy and gratitude we witness when delivering these simple, yet essential items, is a testament to the significance of our efforts. We always follow up to see how it went and spread the word about their wonderful causes.
In addition to providing socks, through Bonfolk Giving Good we are now able to dedicate our time to meaningful occasions such as back-to-school drives, packing hygiene kits with shelters, local art fairs, skate jams, and more. This active involvement enables us to make a tangible impact within our local community.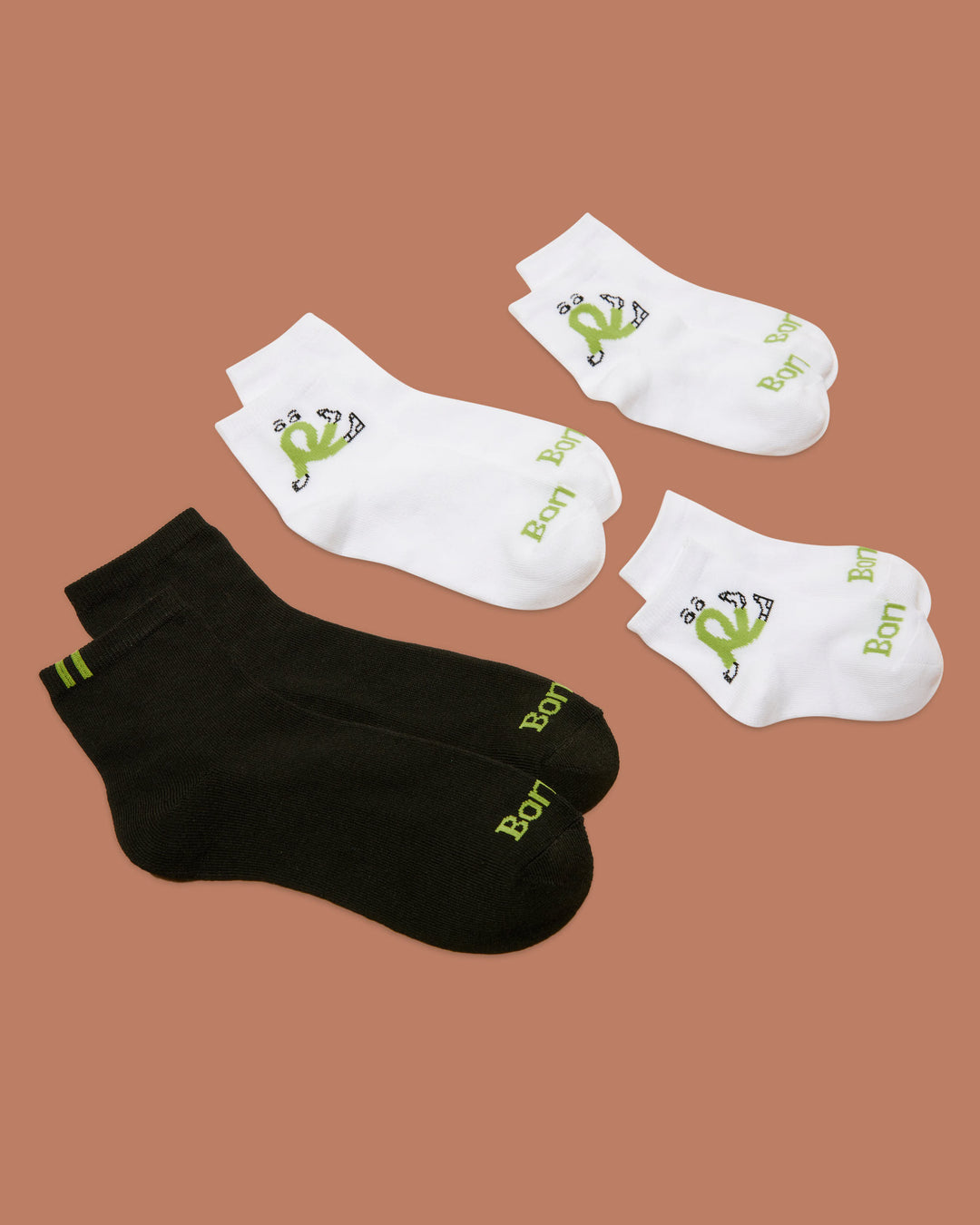 ONLY THE BEST SOCKS
Our donation socks come in all sizes: Baby, Little Kids, Big Kids, and Adult. We've designed special socks that meet the necessary and requested requirements from nonprofits.
For the adults: it's solid black, mid crew length socks with a reinforced sole and moisture wicking fabric. For the kiddos: it's sporting our fun mascot "Boucle", mid crew length and ultra comfy. We love our donation socks and so do those who receive them.
A FEW OF OUR GIVING PARTNERS
Our clients have very limited resources and are often forced to make choices between food and clothing. They are always thrilled to not only get socks, but high quality Bonfolk socks!

Hope BR

Baton Rouge, LA
Socks have been a life-saving addition to our foot care harm reduction program. Because it rains so much here, it isn't uncommon in Portland, OR, for people surviving outside to have to worry about foot disease. Always having socks to offer builds trust in our organization within our communities because they know they can rely on us.

Meals on PDX

Portland, OR
Southern Solidarity and our community LOVE Bonfolk socks! Every time we get a donation from y'all is a time to celebrate. Socks are the number one request from the unhoused community that we serve. Bonfolk's socks are high quality, so they're comfortable & last long- I get giddy when I pickup y'alls giant boxes of donated, new socks knowing how universally needed and appreciated they are. It is so special that a local brand is doing such directly impactful work for the local community. Bonfolk sock donations free up our budget to supply more food, medical care, hygiene supplies, and support in securing housing community members. Thank you Bonfolk !

Southern Solidarity

New Orleans, LA
Socks are one of the most requested items from our unhoused patrons at the Hygiene4All Hub, and are typically one of the least donated items from the larger community. Having a steady supply of socks from Bonfolk to give to patrons makes a world of difference, knowing how much a fresh pair of socks can improve somebody's day, as well as overall health and wellbeing. Thank you so much for your support and donations to our Hub Community!

Hygiene 4 All

Portland, OR
Bonfolk has #HelpedUsHelp our neighbors dealing with natural and man-made disasters - especially individuals without shelter. Thank you Bonfolk! We can't thank you enough!!!

Sock'n'It

Louisan
Bonfolk has assisted our organization, Travelers Aid Society of GNO, with providing socks to our unhoused and housed clients, the people in our community who need them the most. For our unhoused clients, living on the streets or in other situations of houselessness, the socks make a big difference in their ability to keep their feet clean and comfortable as they are often contending with getting rained on, having insufficient places to shower, and having to walk many miles to access services. The socks are a much needed and invaluable item and our clients have expressed sincere gratitude for them. Thanks for supplying us with socks that we can pass on, which we do daily basis! Bonfolk is truly making a difference in the world, especially here at Travelers Aid and we are both thankful and incredibly grateful. Sending much appreciation your way!!!

Travelers Aid

New Orleans, LA
Some of our students are highly impacted and need additional supports, including things like clothing and hygiene items. Bonfolk donated amazing socks for our students and their families! We are grateful to be able to support our students with generous donations from places like Bonfolk!

The Wardrobe

Bookcliff Middle School